KD'S Staff
By TheBaconPanda.
Staff From Khan-dex!
Report Vandalism • Contact Wikia • Support Staff 
                             KD'S Staff

Note: Keep Contributing! Are First Staff Member Was At The Massage Wall Was A Boy Called "Duck-Soup" He Tell Me What Can I Do When I Am A Founder. Shoutout To Him!
Next We Have , Raymond Trevor. He Has More Edits In A Few Days , I Was Amazed When He Edit 200+! Staffs Are , Duck-soup/Andrew , Raymond Trevor
USERNAME: 'DUCKSOUP'
REALNAME: 'ANDREW'
GENDER: 'MALE'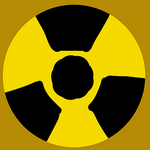 Raymond Profile's
USERNAME: 'RAYMOND_TREVOR'
REALNAME: UNKNOWN NAME
GENDER: 'MALE'
Ad blocker interference detected!
Wikia is a free-to-use site that makes money from advertising. We have a modified experience for viewers using ad blockers

Wikia is not accessible if you've made further modifications. Remove the custom ad blocker rule(s) and the page will load as expected.